He stopped loving her today lyrics | George Jones Song Lyrics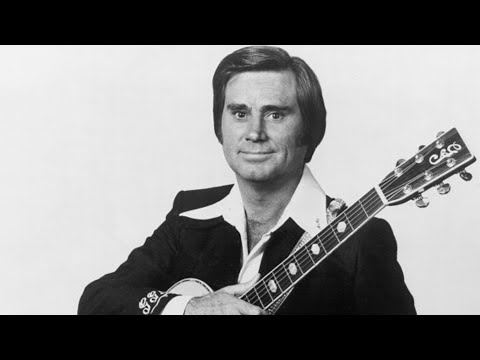 "He stopped loving her today lyrics - George Jones"

He said, "I'll love you till I die"
She told him, "You'll forget in time"
As the years went slowly by
She still preyed upon his mind

He kept her picture on his wall
Went half-crazy, now and then
He still loved her through it all
Hoping she'd come back again

Kept some letters by his bed
Dated 1962
He had underlined in red
Every single 'I love you'

I went to see him just today
Oh, but I didn't see no tears
All dressed up to go away
First time I'd seen him smile in years

He stopped loving her today
They placed a wreath upon his door
And soon they'll carry him away
He stopped loving her today

You know, she came to see him one last time
Oh, and we all wondered if she would
And it kept running through my mind
This time he's over her for good

He stopped loving her today
They placed a wreath upon his door
And soon they'll carry him away
He stopped loving her today

Background of "He Stopped Loving Her Today lyrics"
"He Stopped Loving Her Today" is a country music song written by Bobby Braddock and Curly Putman. It was originally recorded by George Jones in 1978 and released as the lead single from his album _I Am What I Am_. The song reached number one on the Billboard Hot Country Singles chart and won numerous awards, including Song of the Year at both the 1979 and 1980 Grammy Awards.

The song tells the story of a man who never stops loving his ex-lover, even after she leaves him. He keeps old letters and photos of her, and he still hopes that she will come back to him. Eventually, he dies, still loving her. The song's title comes from the moment when the man's former lover attends his funeral. She sees that he is finally at peace, and she realizes that he has finally stopped loving her.

The song's lyrics are simple and straightforward, but they are also incredibly powerful. The song's melody is mournful and heartbreaking, and Jones's performance is absolutely stunning. The song is a classic example of country music at its best, and it is a powerful reminder of the power of love.

Here are some additional background facts about the song:

* The song was inspired by a real-life event. Braddock and Putman were inspired by the story of a man who had died, still loving his ex-wife.
* The song was originally rejected by several other artists before Jones recorded it.
* Jones was struggling with alcoholism at the time he recorded the song, and he had to be persuaded by his producer, Billy Sherrill, to record it.
* The song was a huge commercial success, and it helped to revive Jones's career.
* The song has been covered by many other artists, including Dolly Parton, Willie Nelson, and Trisha Yearwood.

"He Stopped Loving Her Today" is a classic country music song that has stood the test of time. It is a powerful and moving ballad about the power of love, and it is a reminder that even death cannot break the bond between two people who truly love each other.